Turquoise & Wild Horse Statement Ring {sz. 8}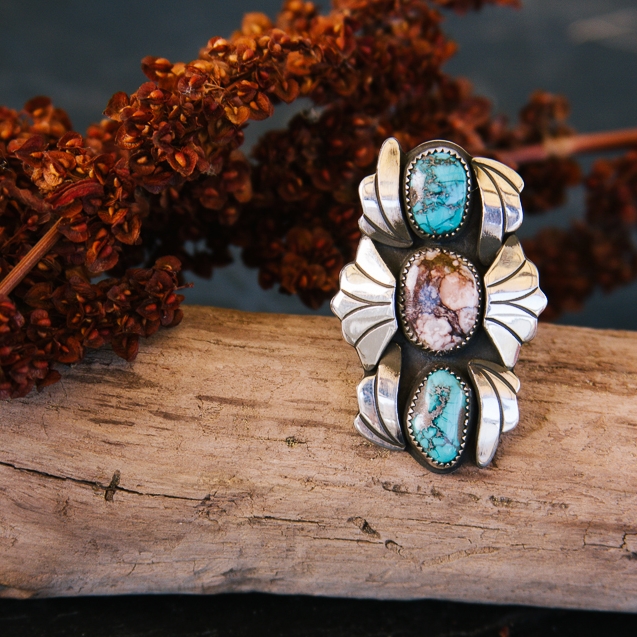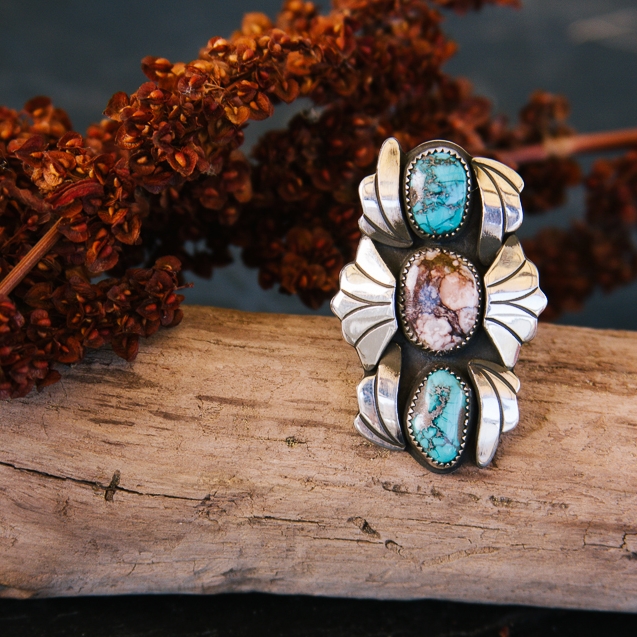 sold out
Turquoise & Wild Horse Statement Ring {sz. 8}
All natural Wild Horse Magnesite set between two natural turquoise (unknown mine). Stones are surrounded with sterling hand formed fans. Sturdy 3 prong shank. Statement piece.
US size 8
Finished with a black patina and brought to a shine. Stamped ".925" sterling silver.
Please allow 3 days to process before shipping.
A part of the {Wild Horse Collection}