Kingman Cuff {XS/S}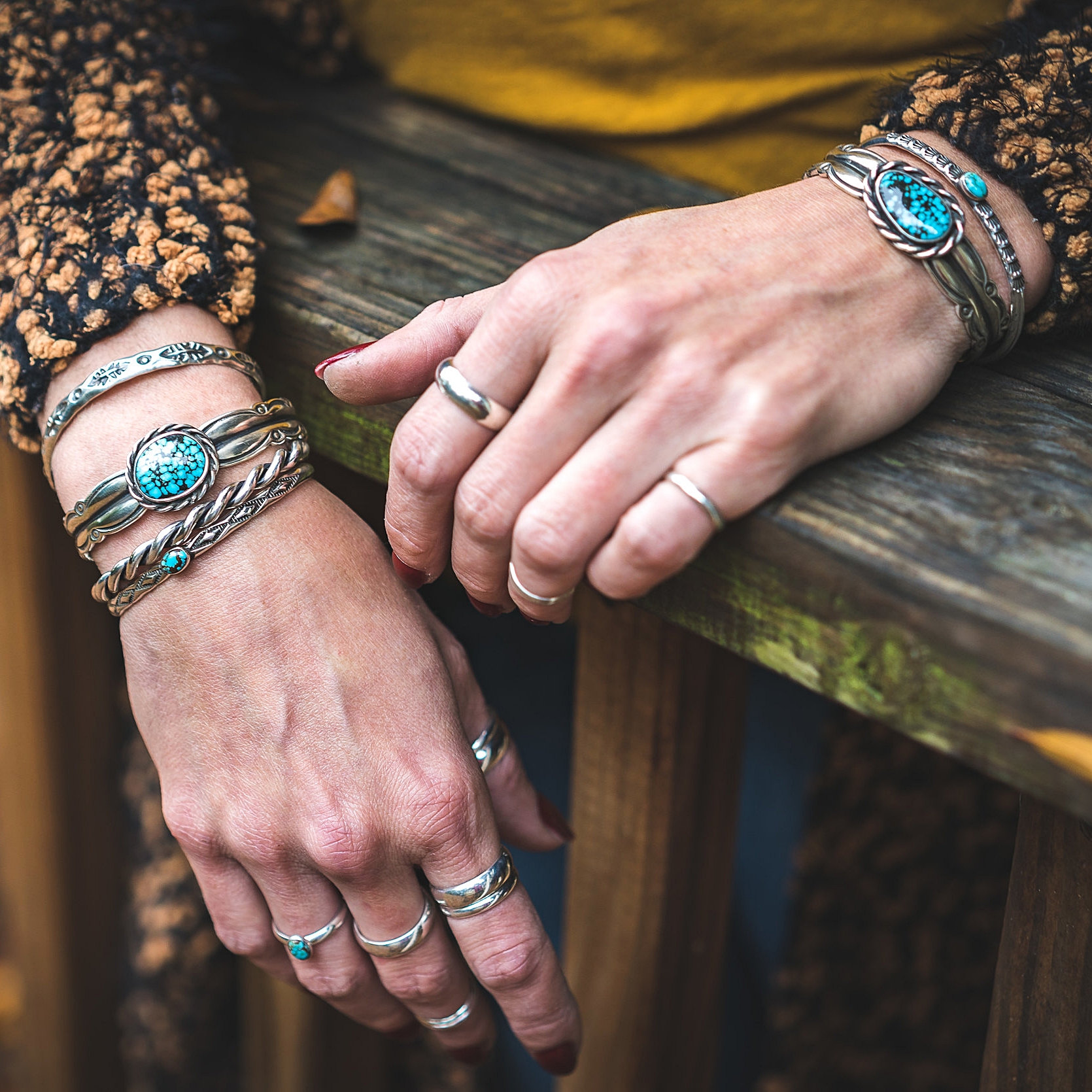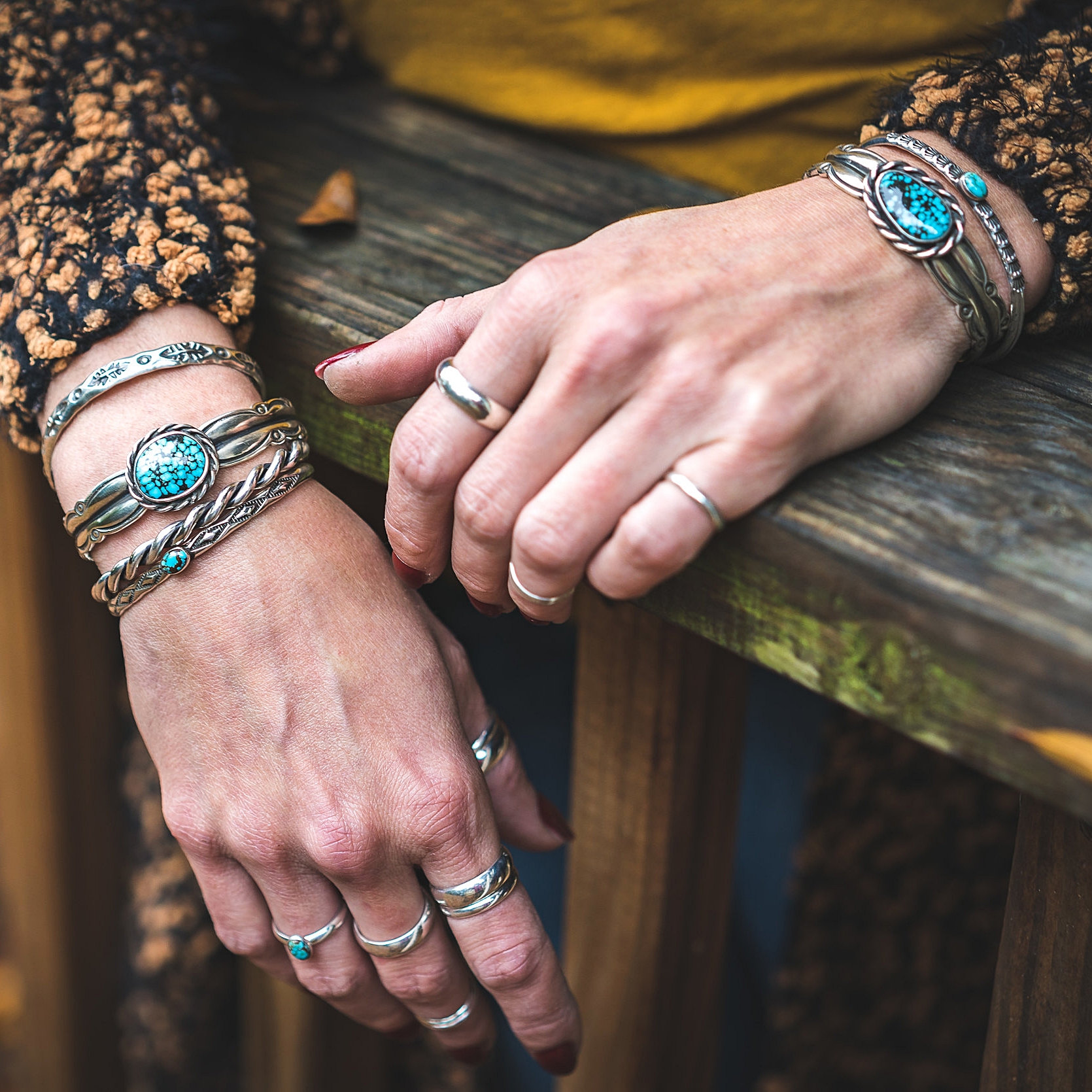 sold out
Kingman Cuff {XS/S}
This scalloped edged cuff features a hand cut vivid blue Kingman Turquoise. Turquoise is high grade with its intricate webbing. Rope twist border surrounds the stone. Stone is hand cut by the maker.
Size XS/S slightly adjustable. Cuff measures 5 1/4" in length with a 1" gap.
Finished with a black patina and brought to a shine. Stamped with my makers mark "M.Girard" and ".925" sterling silver.
Please allow 3 days to process before shipping