Concha Ring {sz. 5}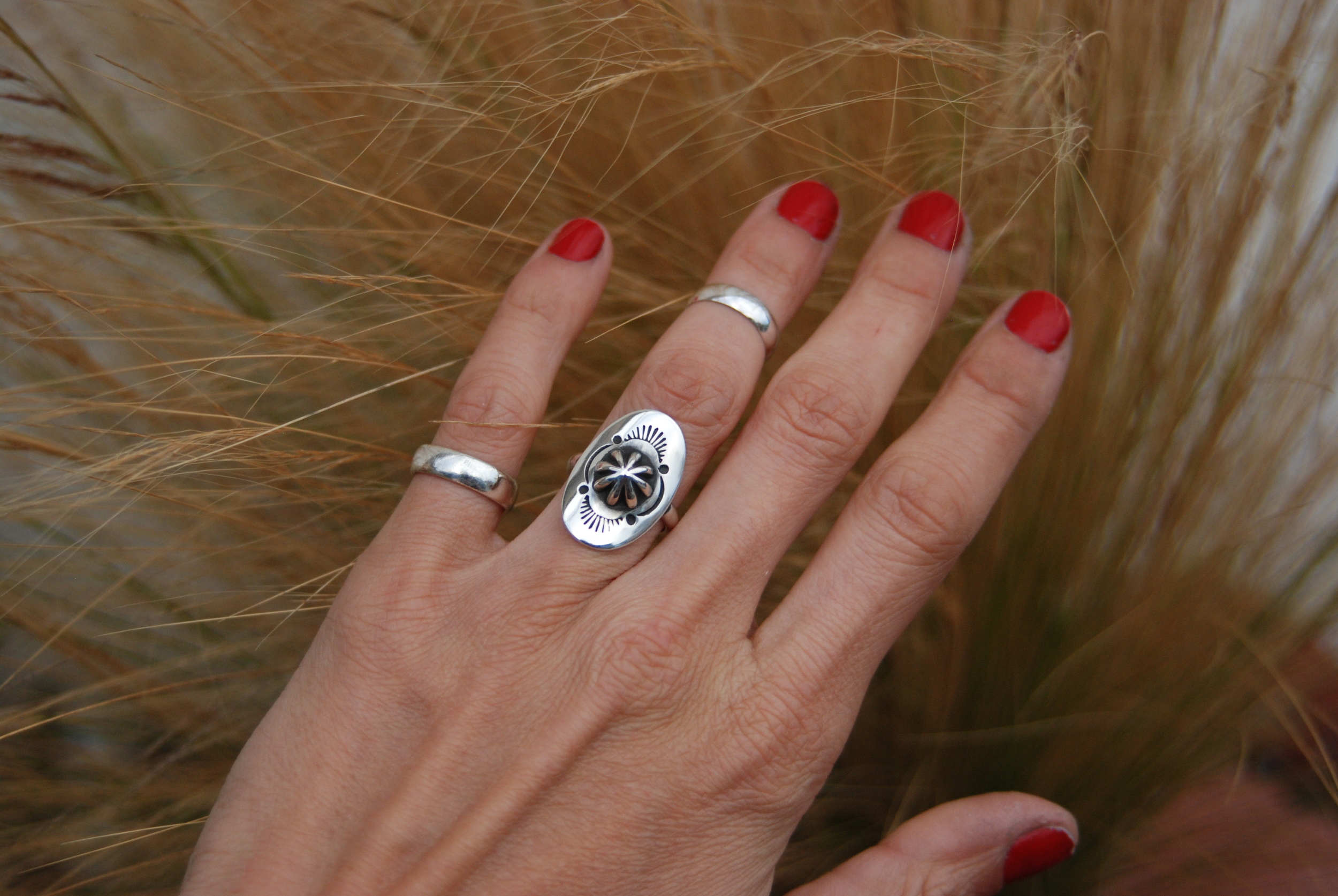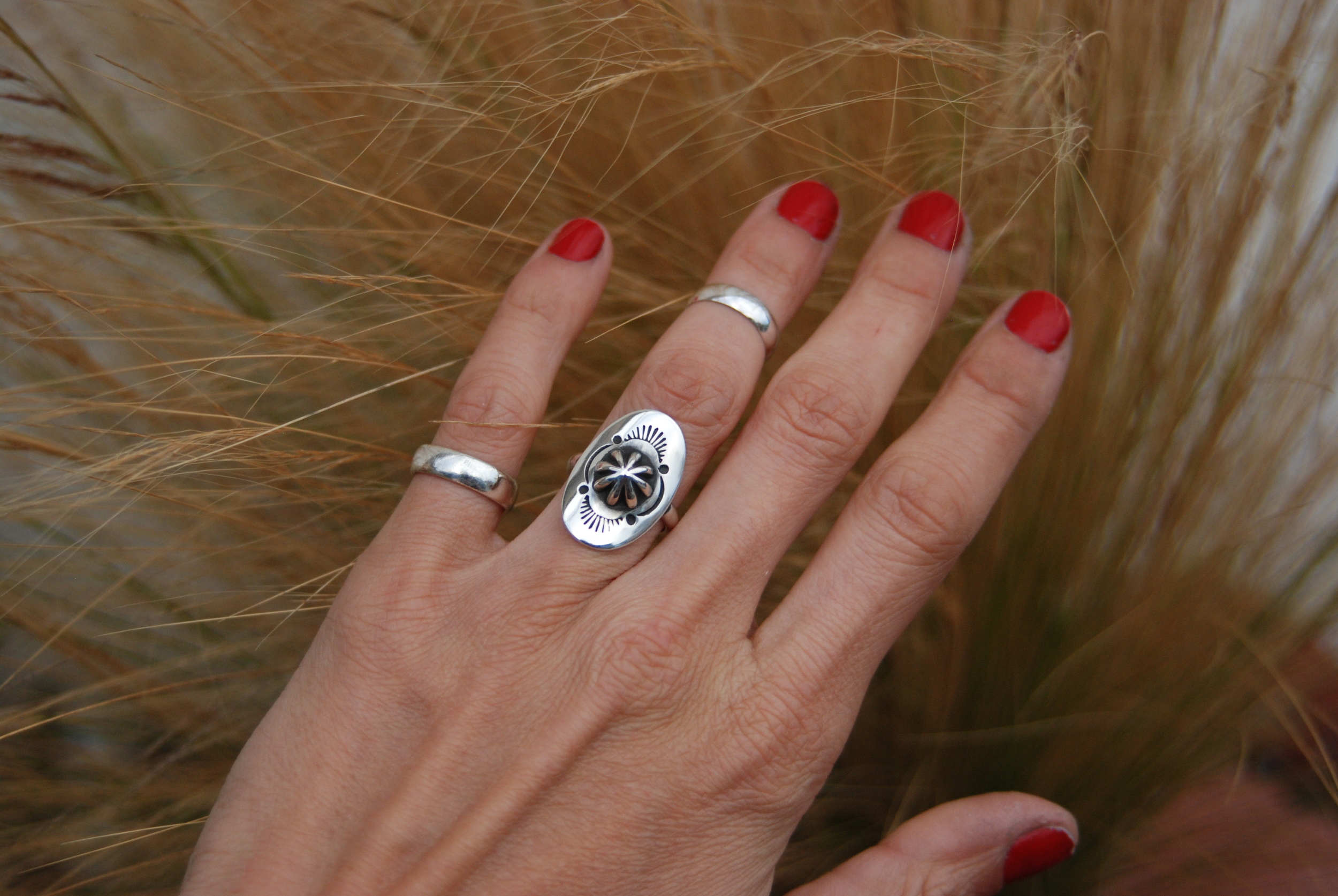 sold out
Concha Ring {sz. 5}
Sterling silver hand formed concha ring with detailed stamping. Designed to hug the finger for extra comfort. Single band shank.
US SIZE 5
Finished with a black patina and brought to a shine. Stamped with my makers mark "MG" and ".925" sterling silver.
Please allow 3 days to process before shipping.