Wide Single Floral Cuff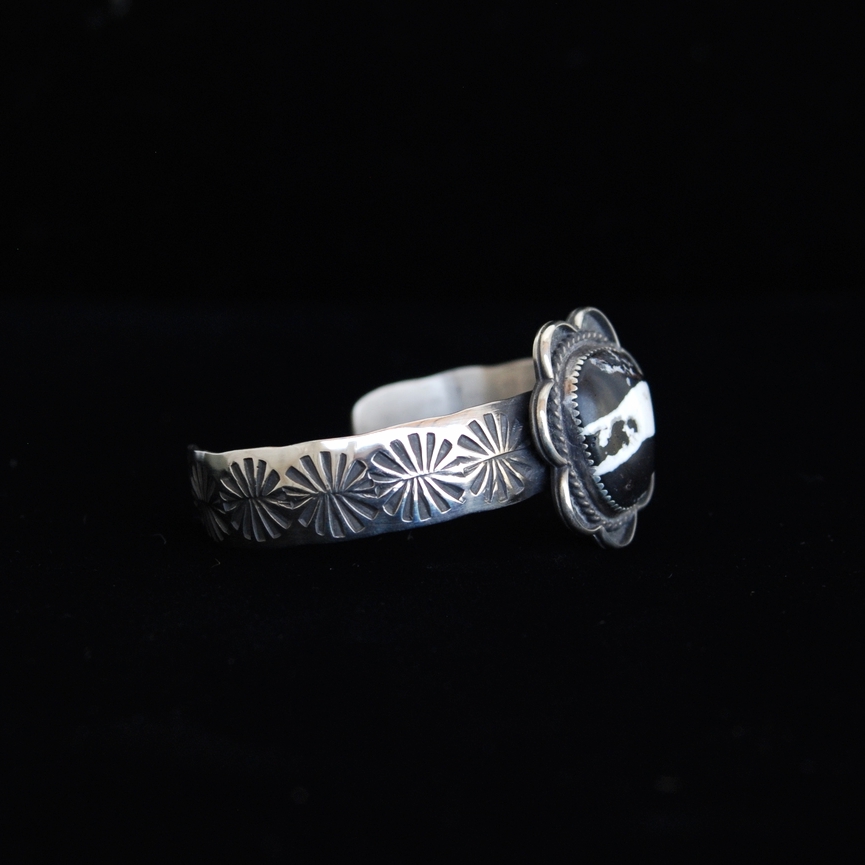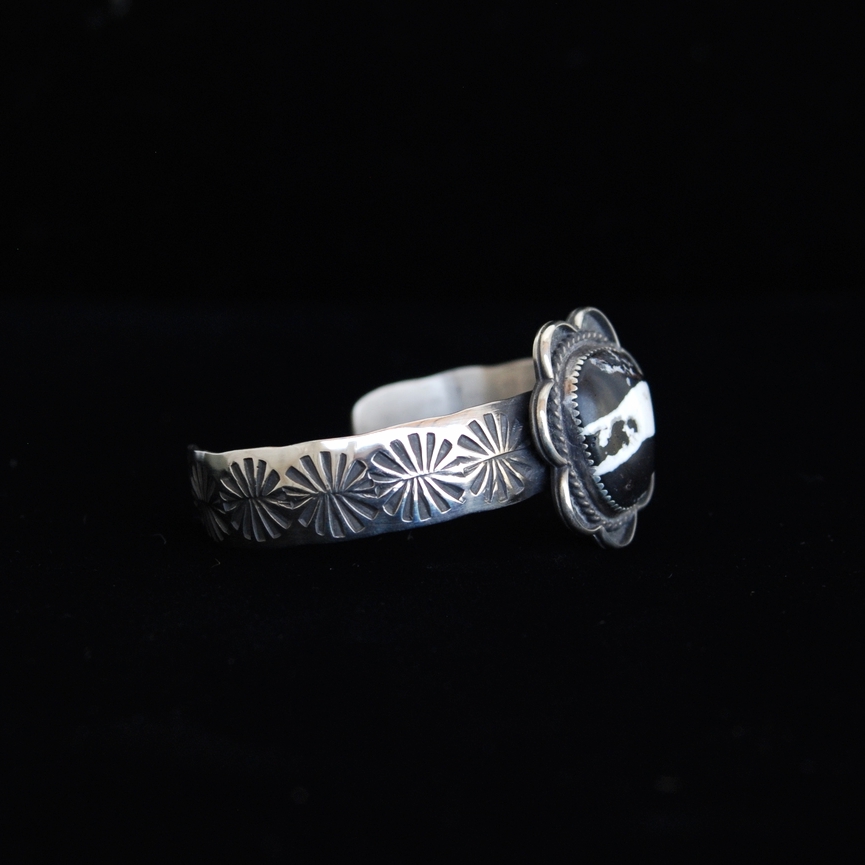 sold out
Wide Single Floral Cuff
Breathtaking ribbon cut White Buffalo with a floral feel. Heavily stamped wide cuff.
Cuff measures 5 31/2 inches in length with a 1 inch opening.
Size S/M slightly adjustable.
Finished with a black patina and brought to a shine. Stamped with my makers mark "MG" and ".925" sterling silver.
Please allow 3 days to process before shipping.
[The Sacred Buffalo Collection}