White Buffalo Flower Power Cuff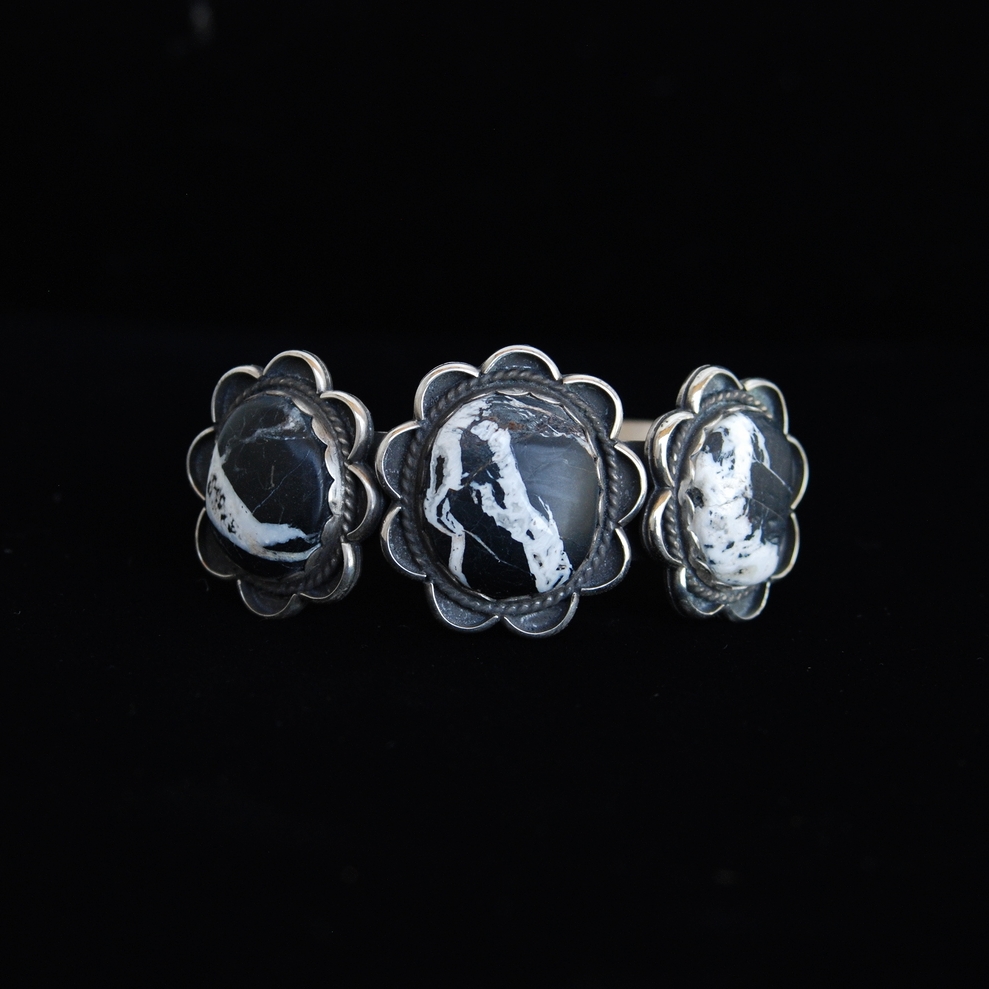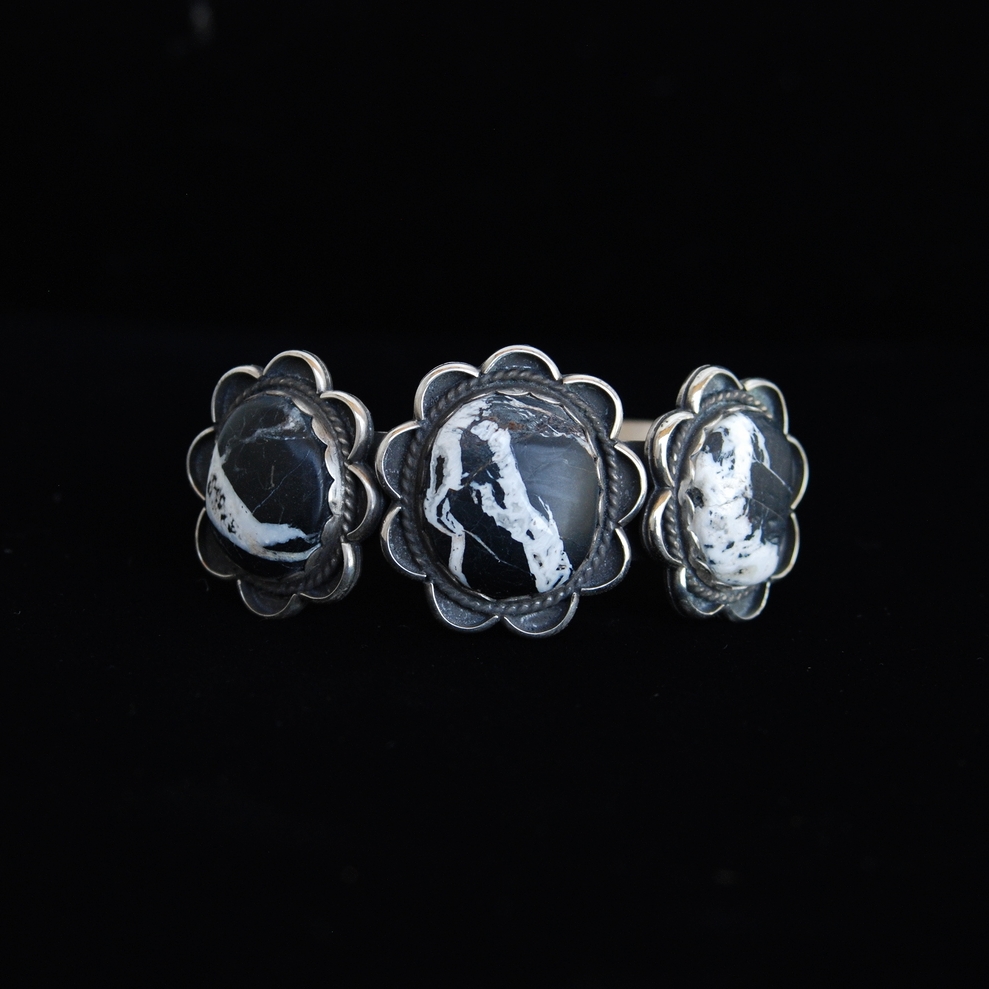 sold out
White Buffalo Flower Power Cuff
Three all natural ribbon cut White Buffalo from Nevada. Stones are framed with floral detail. Wide straight cuff with stamping detail.
Cuff measures 6 inches in length with a 1 inch opening.
Size M/l slightly adjustable.
Finished with a black patina and brought to a shine. Stamped with my makers mark "MG" and ".925" sterling silver.
Please allow 3 days to process before shipping.
{The Sacred Buffalo Collection}