Joan of Arc Necklace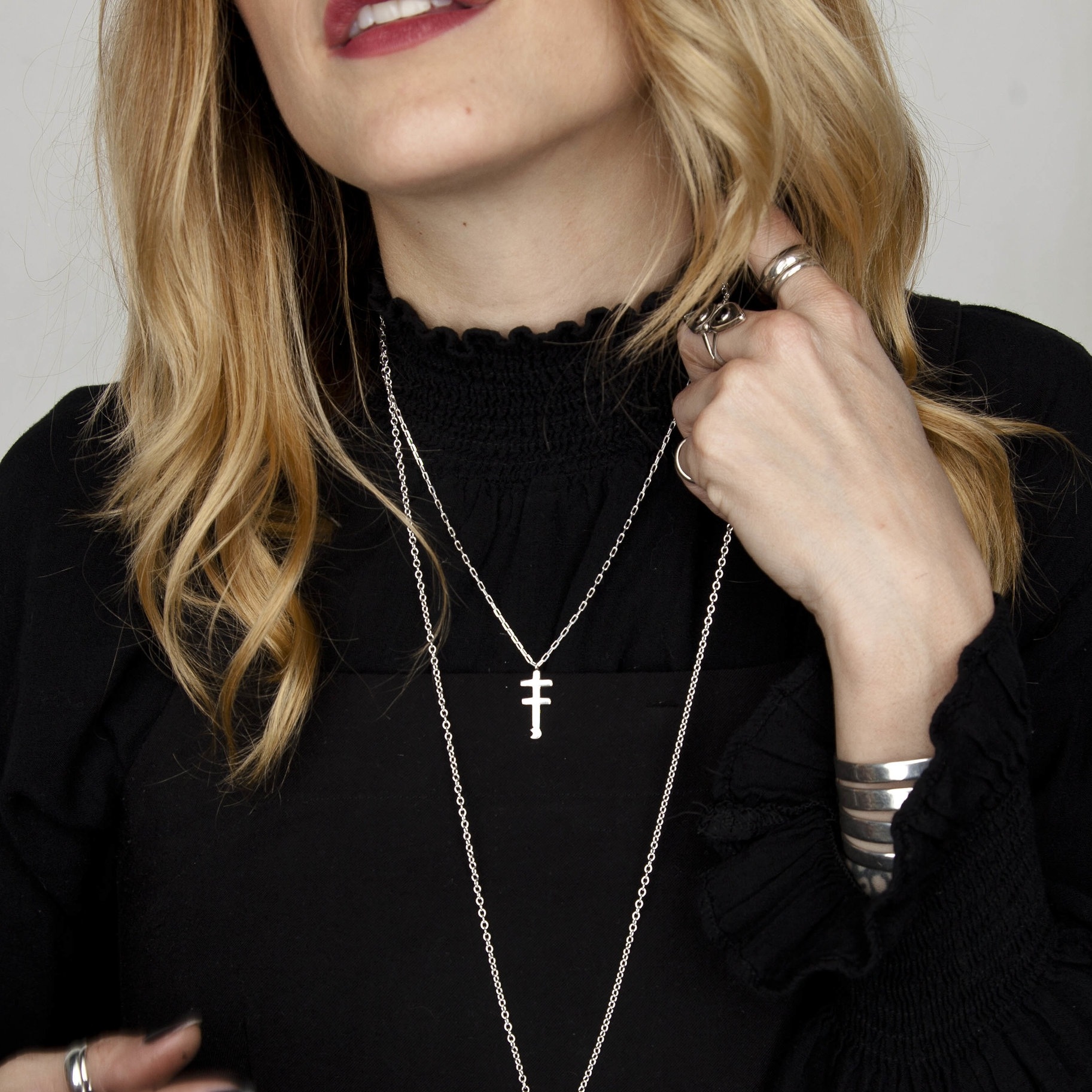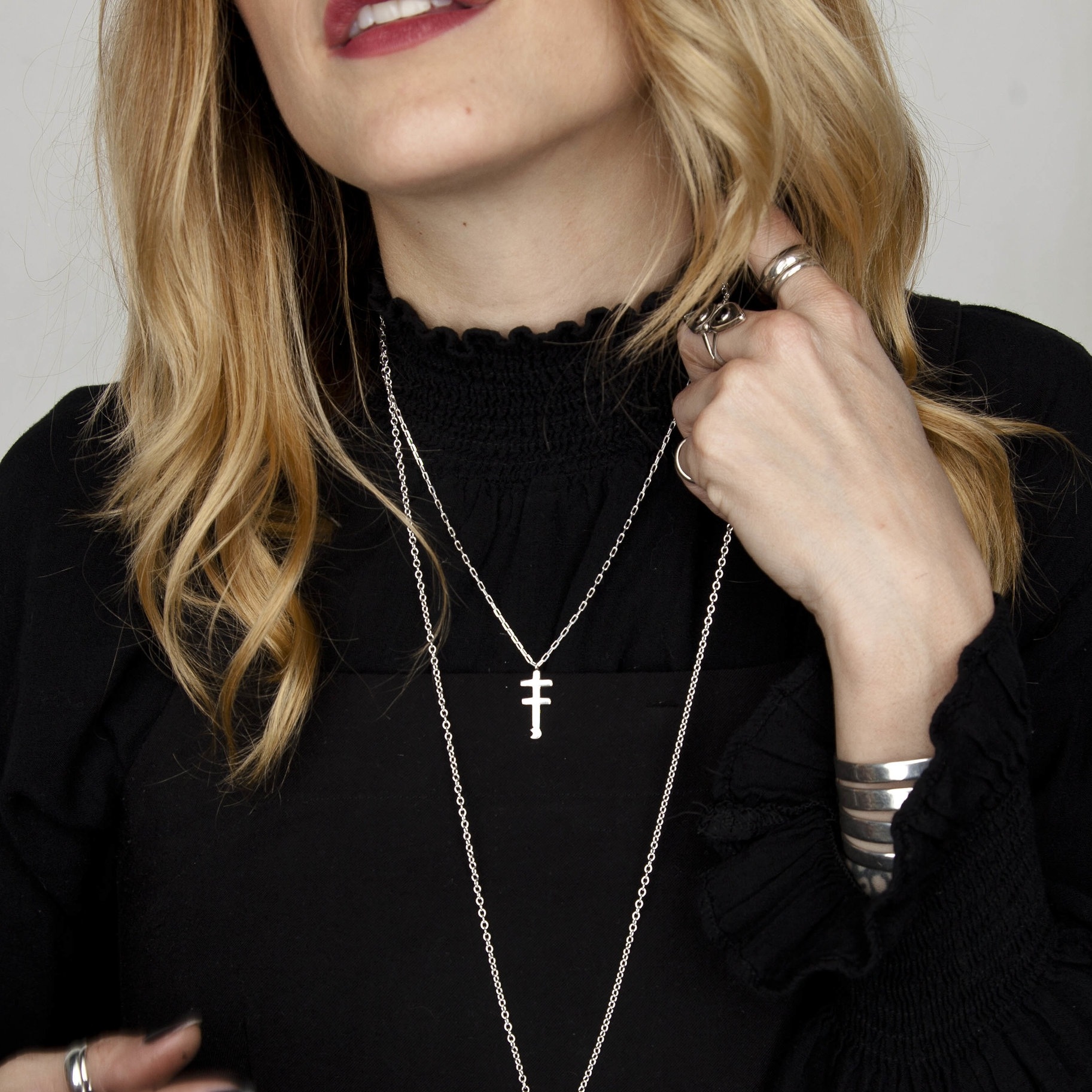 Joan of Arc Necklace
Solid sterling Joan of Arc pendant with a fixed ring bail. Pendant is nearly 1-Inch in length including the bail. Choose between a 16 or 18-Inch sterling chain.
Necklace is pictured on a 18" chain in the first two photos.
This necklace represents femininity and the power of following your dreams and visions. During the Hundred Years' War Joan of Arc received visions from Archangel Michael, Saint Margaret, and Saint Catherine of Alexandria. She listened to her visions and eventually lead the army of France into victory. In recognition she was granted the Coat of Arms which held the sacred symbol.
Polished to a shine. Stamped ".925" sterling silver.
Ready to ship. Please allow up to 3 days for processing before shipping. A shipping notification with tracking will be sent to your email once your order has shipped.