Diamond Turquoise Inlay Necklace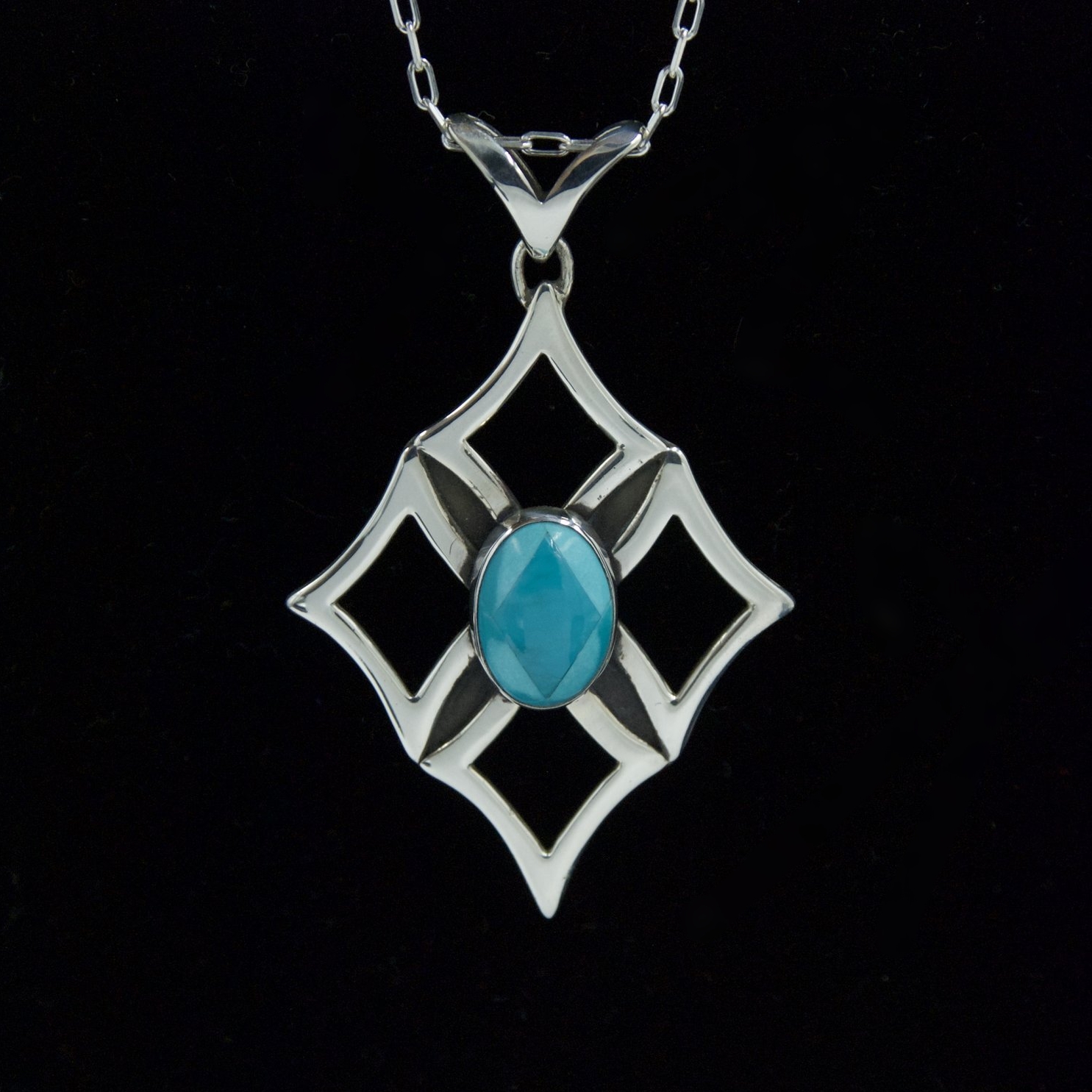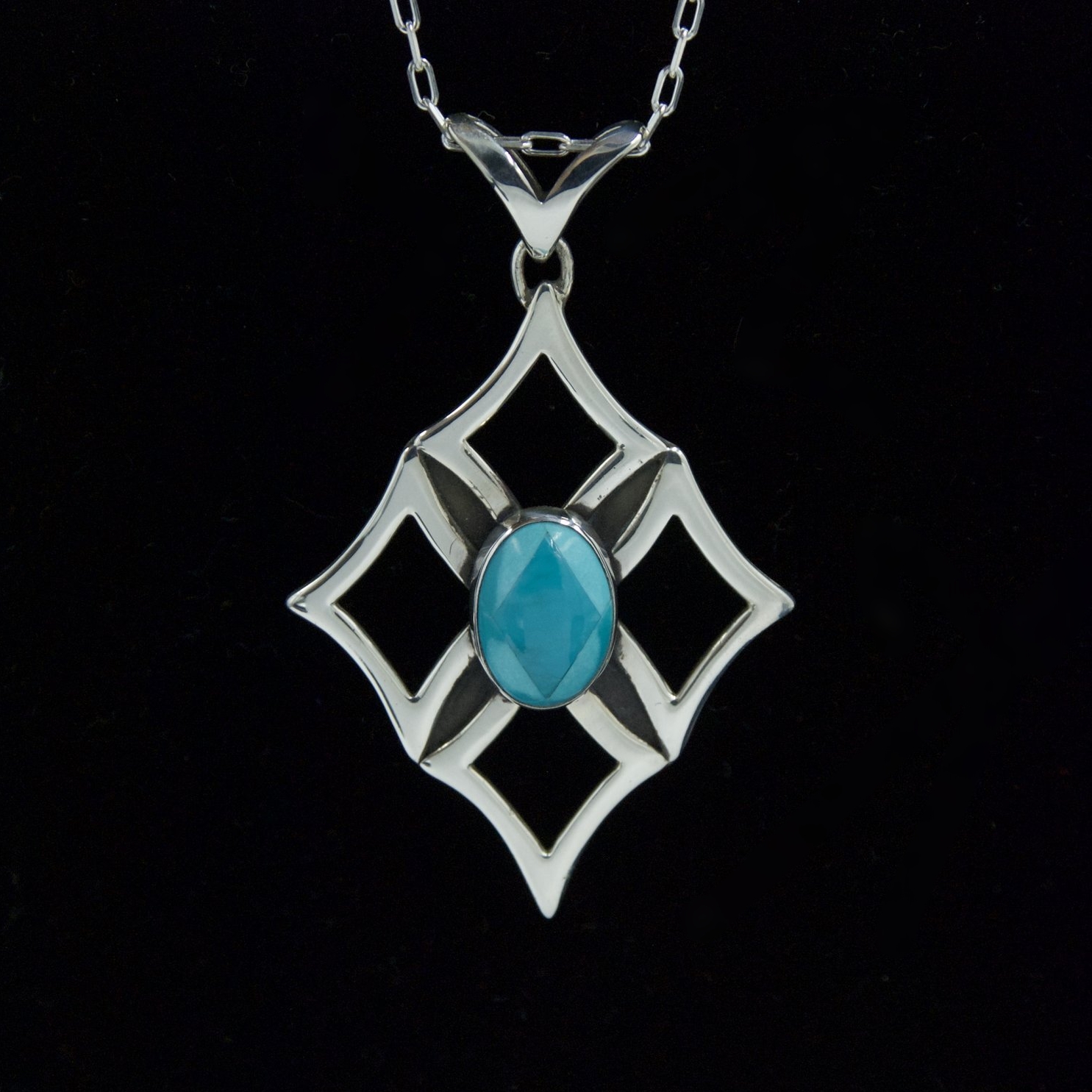 sold out
Diamond Turquoise Inlay Necklace
Unique Inlay necklace featuring Fox Turquoise. This stone was cut and shaped to form a diamond with the two contrasting colors of this particular mine. Stone is set on a cut out diamond motif. Pendant hangs on a hollow bail and strung on a 18" sterling chain.
Finished with a black patina and brought to a shine. Stamped with my makers mark "M.Girard and ".925" sterling silver.
Please allow 3 days to process before shipping. If you have purchased more than once from this collection you'll be refunded for the additional shipping charges once your orders have shipped.
The Spellbound Collection features all natural stones cut and shaped using the lapidary technique of Intarsia stone inlay. This series celebrates the magical characteristics of each stone, balanced and bound by its accenting counterpart.