Picture Jasper & Magnesite Necklace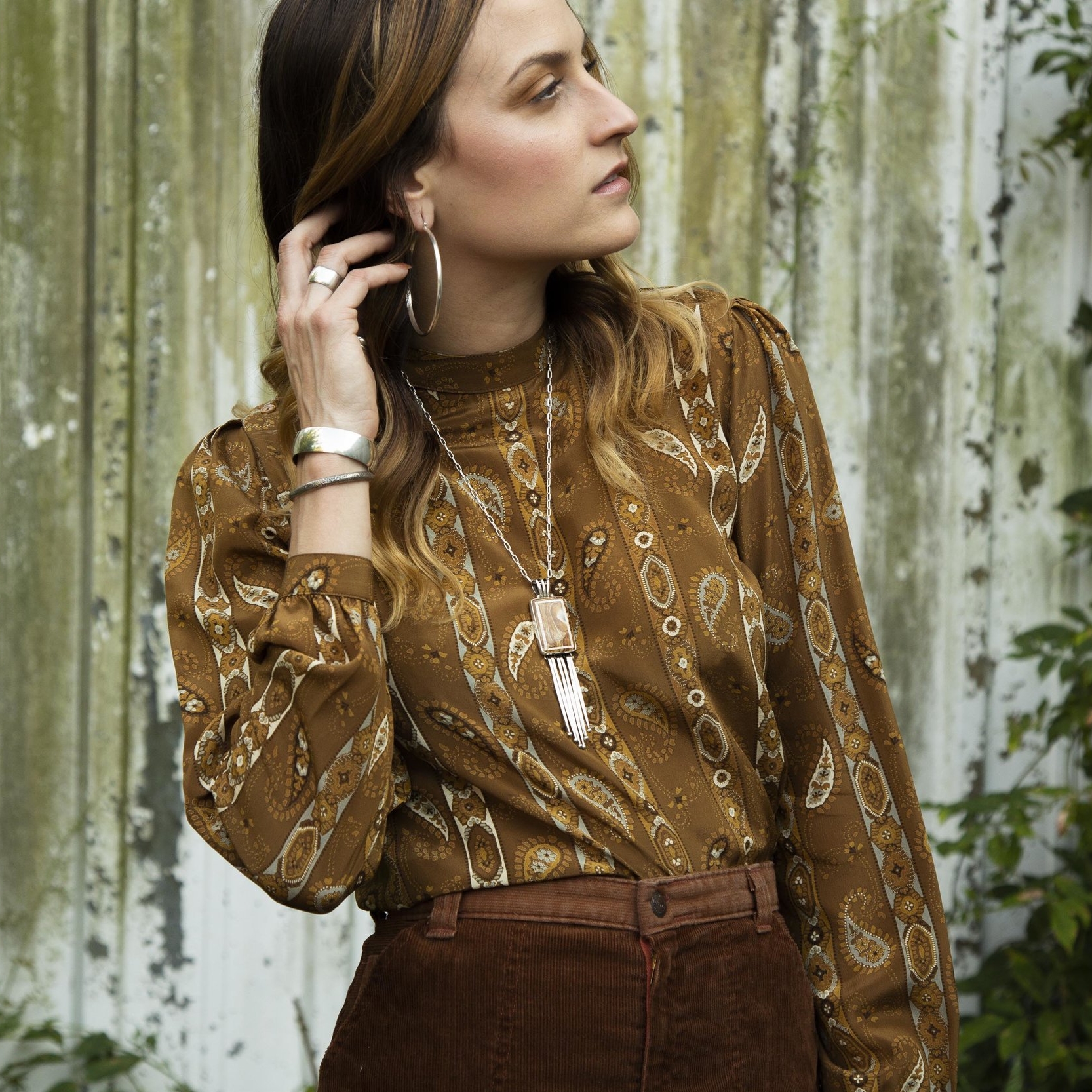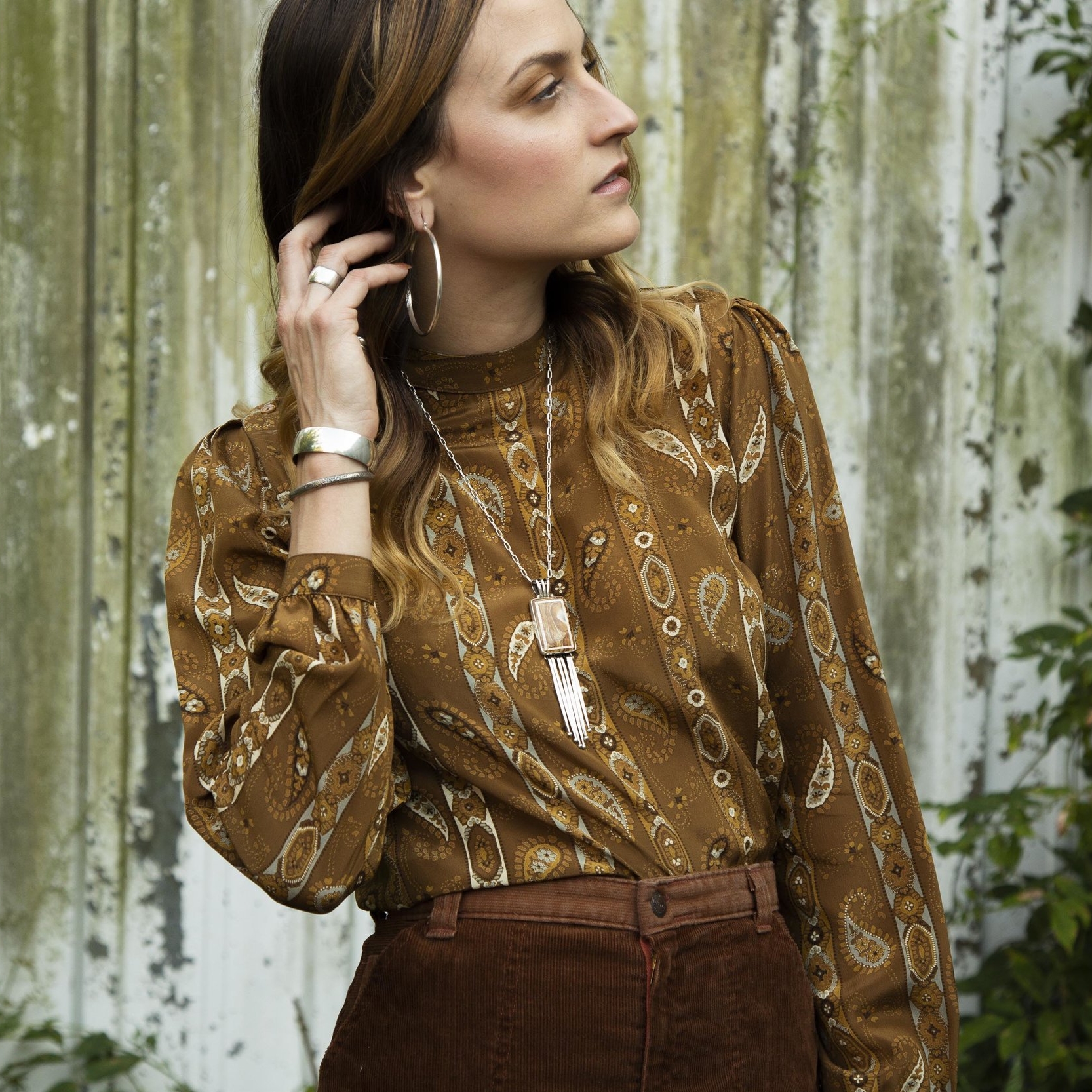 sold out
Picture Jasper & Magnesite Necklace
One of a kind statement necklace featuring Intarsia cut Picture Jasper bordered with white Magnesite. Pendant measures 4.5" in length including the bail. Sturdy 22" sterling chain.
Picture Jasper while deeply connected to the earth provides comfort and alleviates fear while Magnesite aids in creative visualization. Together this duo with bring awareness and manifest positive changes to our earth.
Finished with a black patina and brought to a shine. Stamped with my makers mark "M.Girard and ".925" sterling silver.
Please allow 3 days to process before shipping. If you have purchased more than once from this collection you'll be refunded for the additional shipping charges once your orders have shipped.
The Spellbound Collection features all natural stones cut and shaped using the lapidary technique of Intarsia stone inlay. This series celebrates the magical characteristics of each stone, balanced and bound by its accenting counterpart.