No. 8 Box Ring {sz.6.75}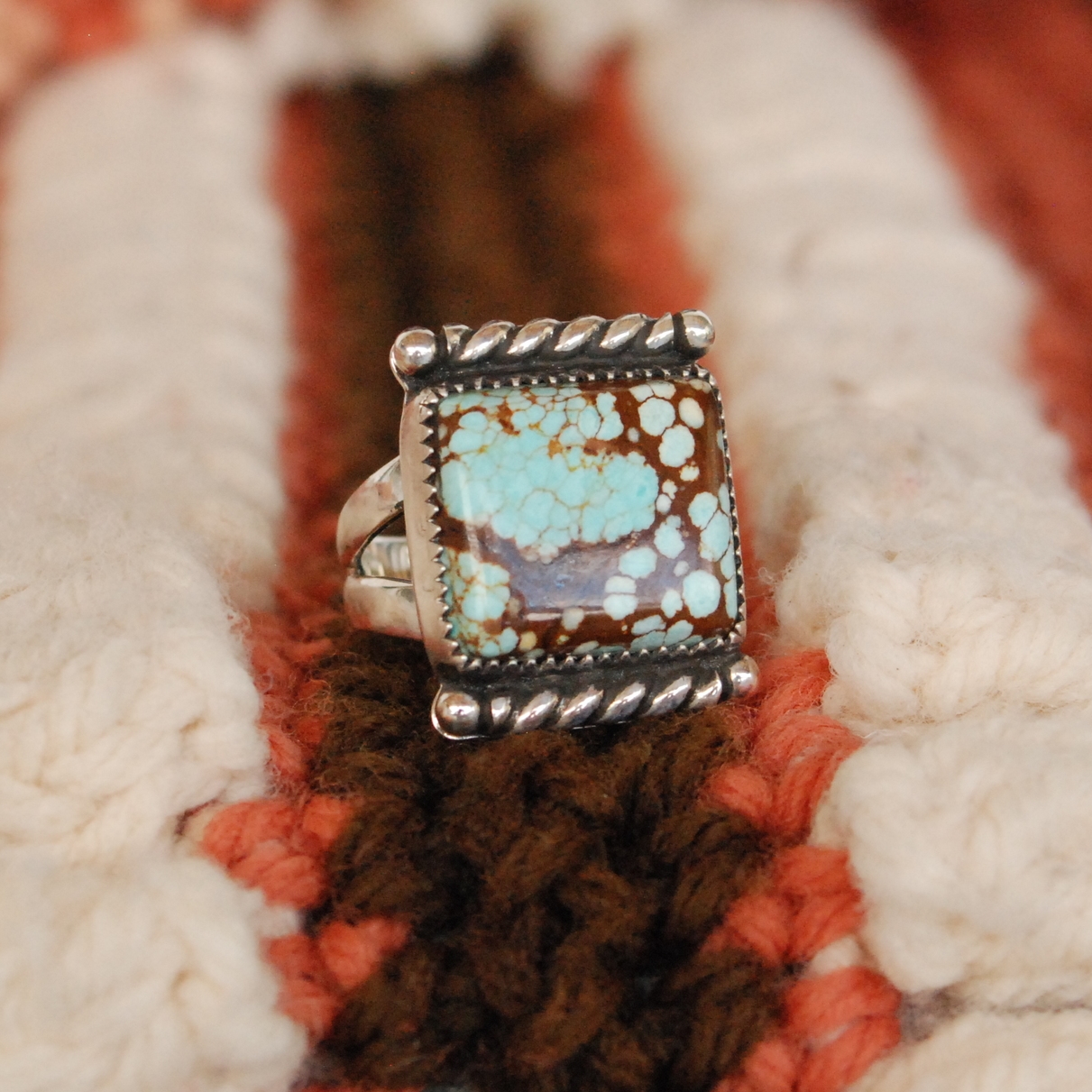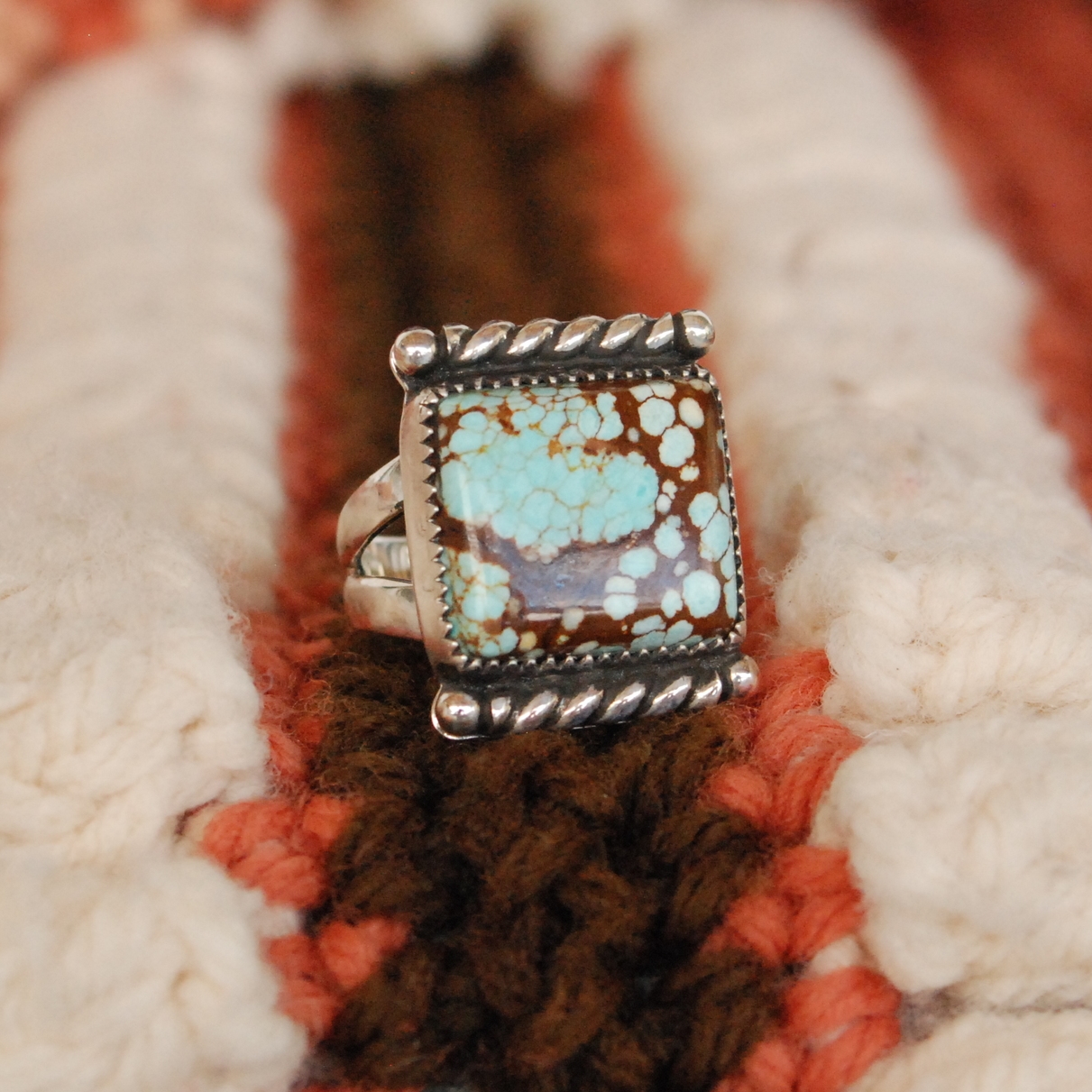 sold out
No. 8 Box Ring {sz.6.75}
All natural high grade No. 8 turquoise hand cut and shaped to fit this bold setting. Wide two prong split shank.
US size 6.75 (snug 7)
Finished with a black patina and brought to a shine. Stamped with my makers marl "M.GIRARD" and ".925" sterling silver.
Please allow 3 days to process before shipping.
{No. 8 Collection}