Wild Horse Statement Necklace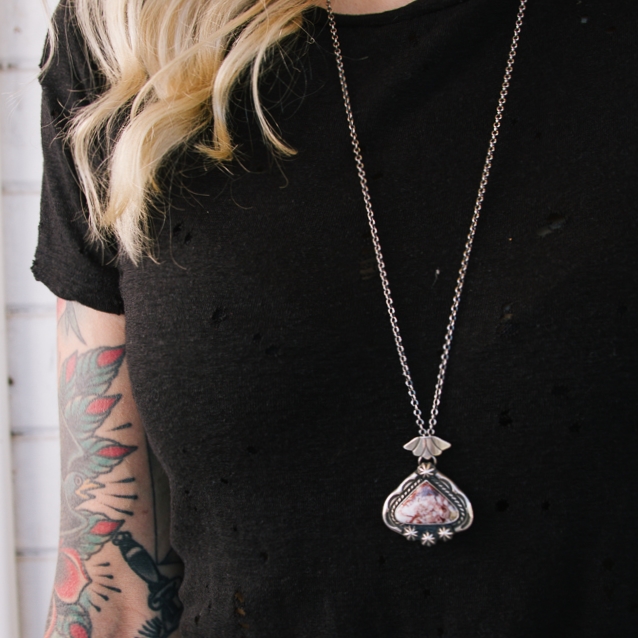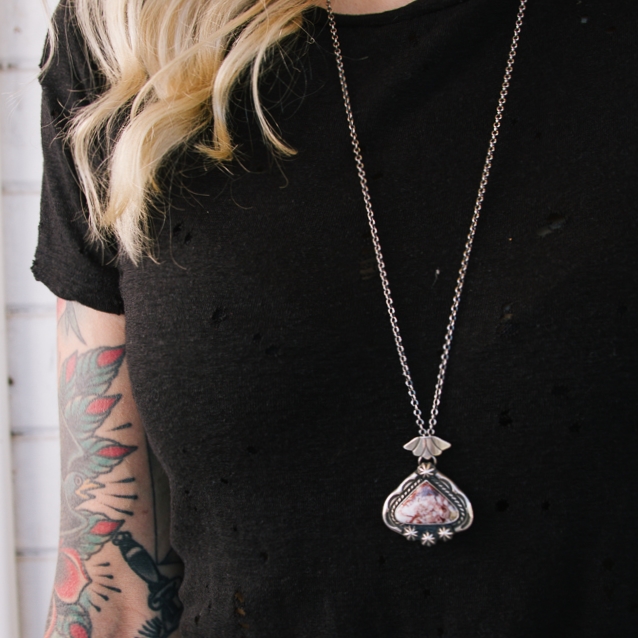 sold out
Wild Horse Statement Necklace
All natural Wild Horse Magnesite with beautiful burnt red and rustic browns. Stamping detail surrounds the stone. Unique fan bail strung on a long 28" chain.
Finished with a black patina and brought to a shine. Stamped with my makers mark "MG:" and ".925" sterling silver.
Please allow 3 days to process before shipping.
A part of the {Wild Horse Collection}