Tigers Eye Cuff & Ring Set {7 1/2}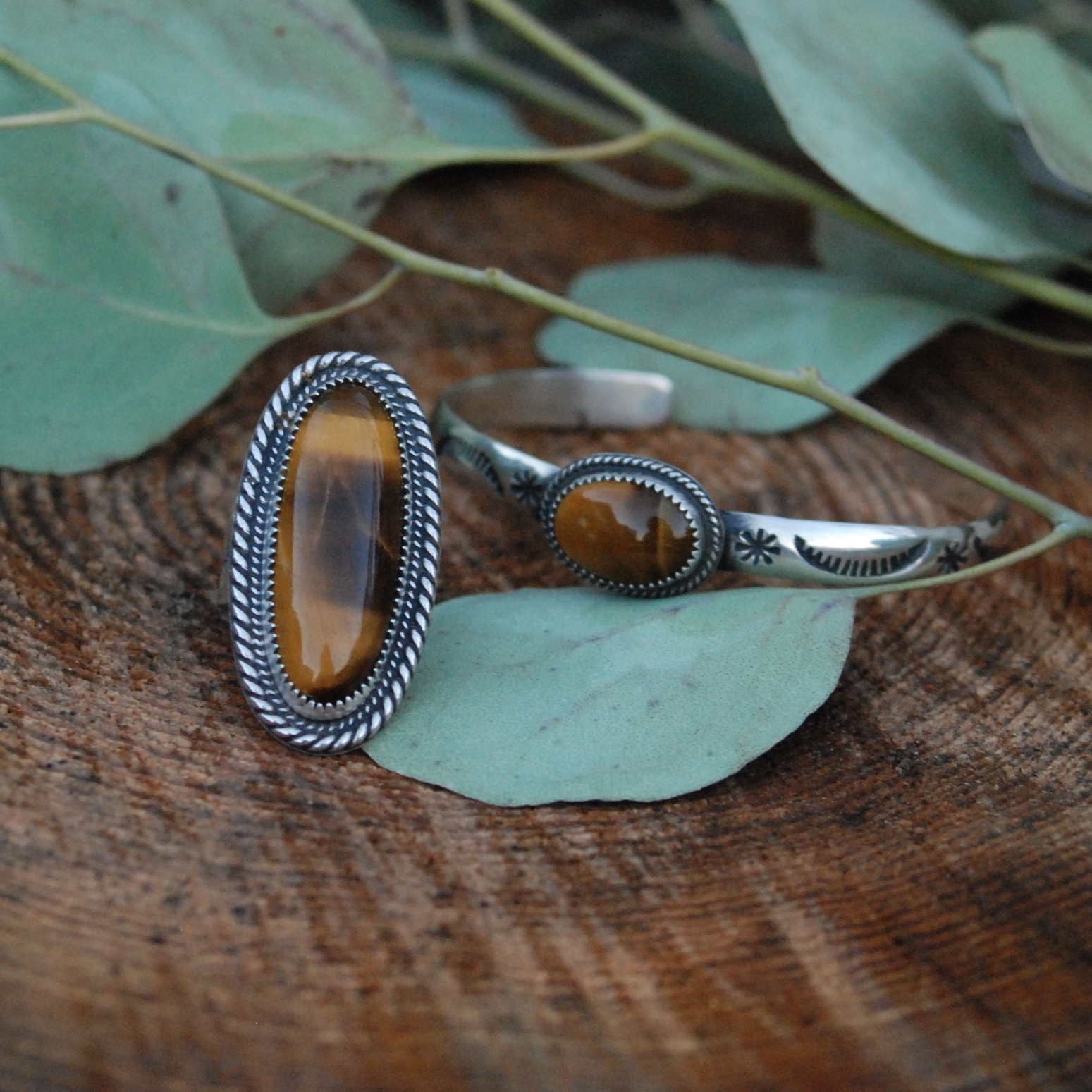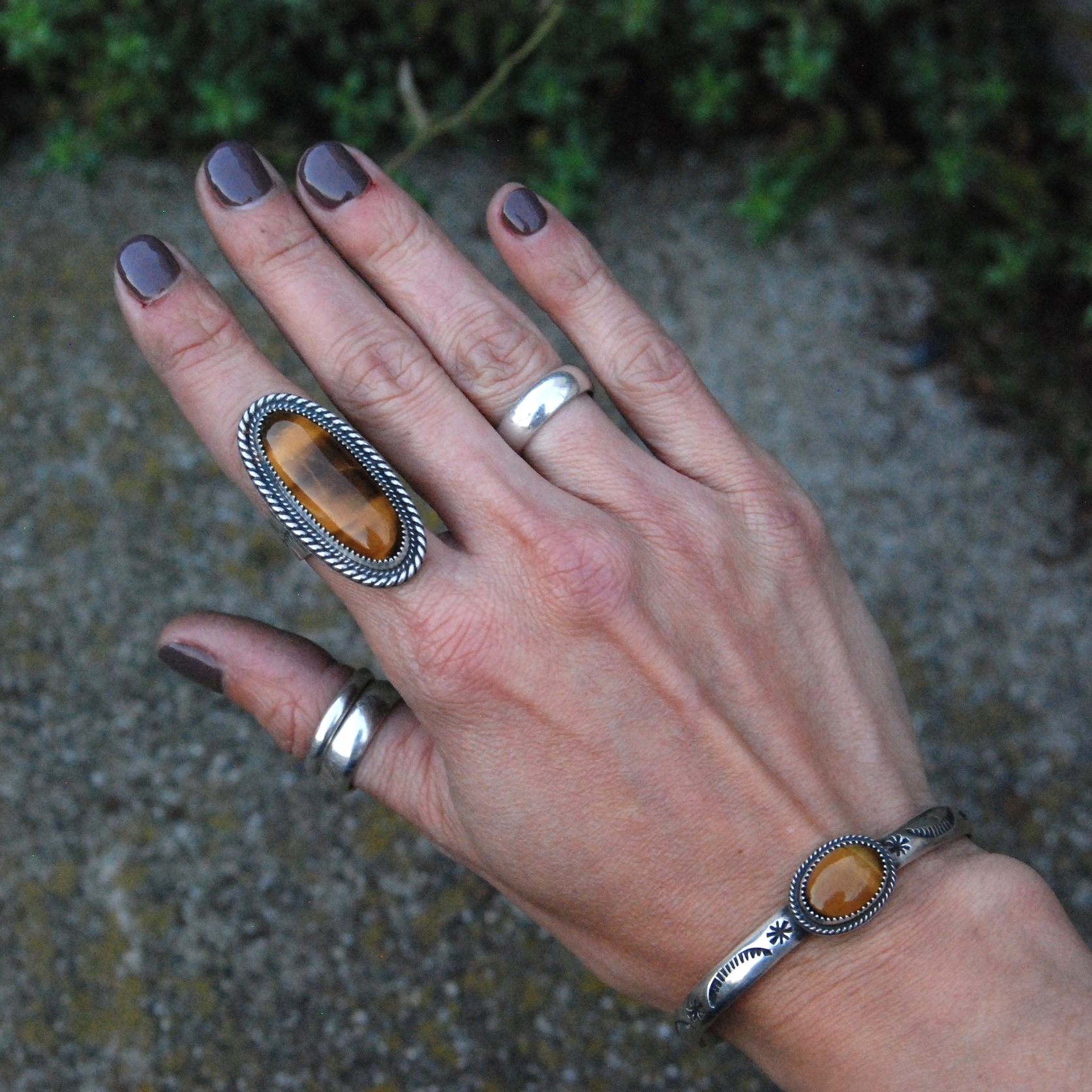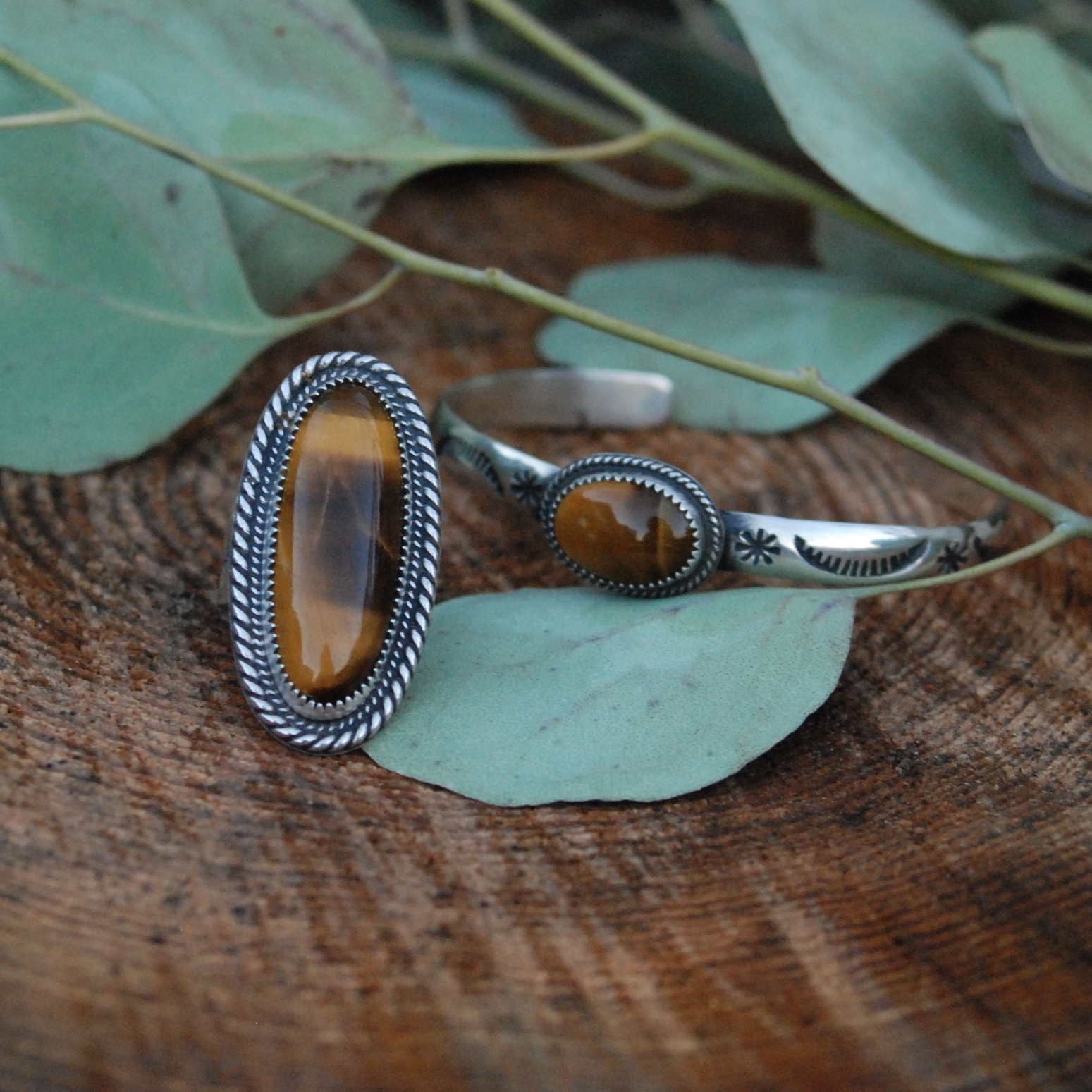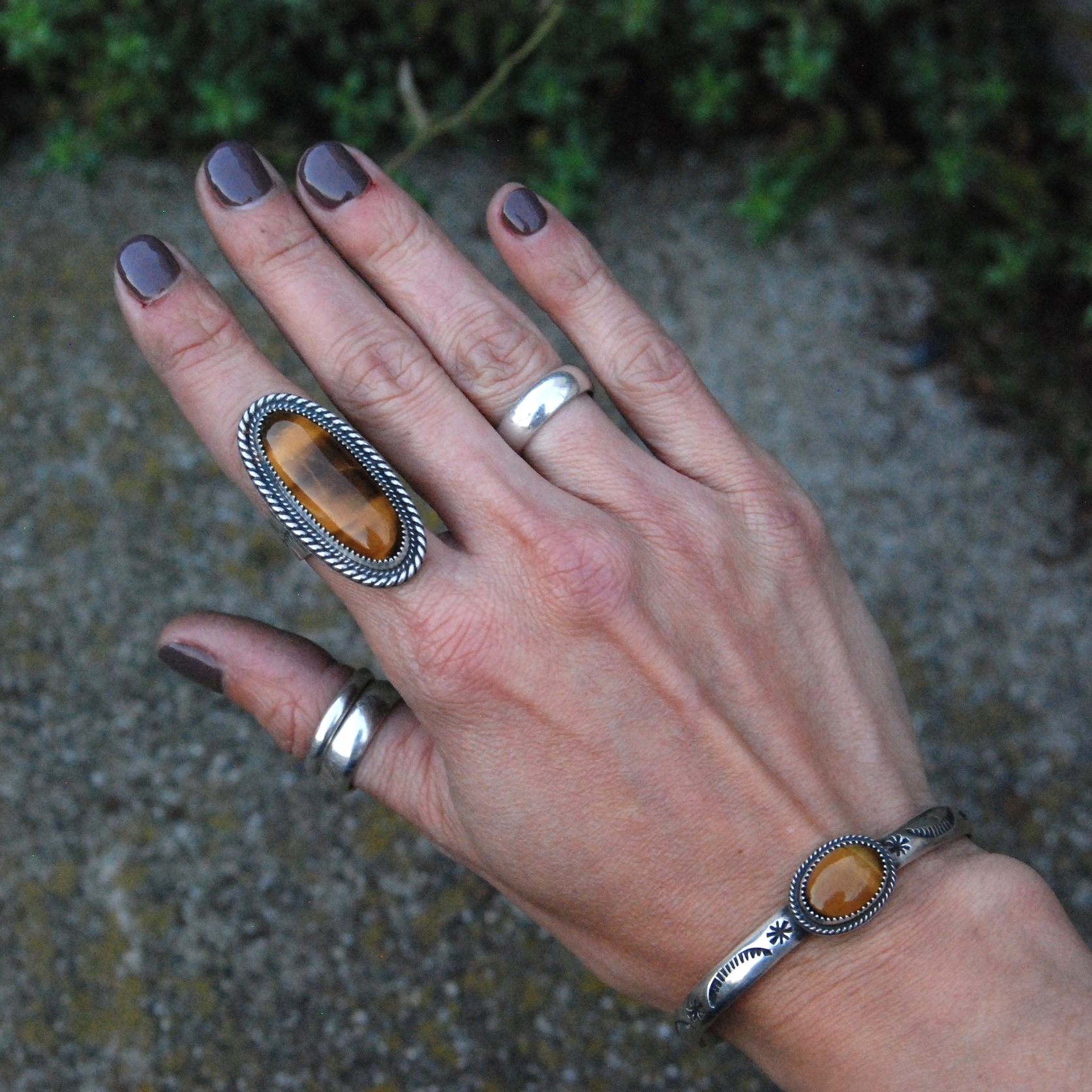 sold out
Tigers Eye Cuff & Ring Set {7 1/2}
Matching Tigers Eye ring and cuff set. Featuring all natural Tigers Eye with beautiful yellow and brown flashes. Stamped ring shank and cuff band.
Ring size 7 1/2
Cuff measures roughly 5 1/2 inches with a 1" gap- size Medium
Finished with a black patina and polished to a shine. Stamped with my makers mark "MG" and .925 sterling silver.
Please allow 3 days before shipping for processing.