Black Onyx Necklace & Ring Set {sz. 7}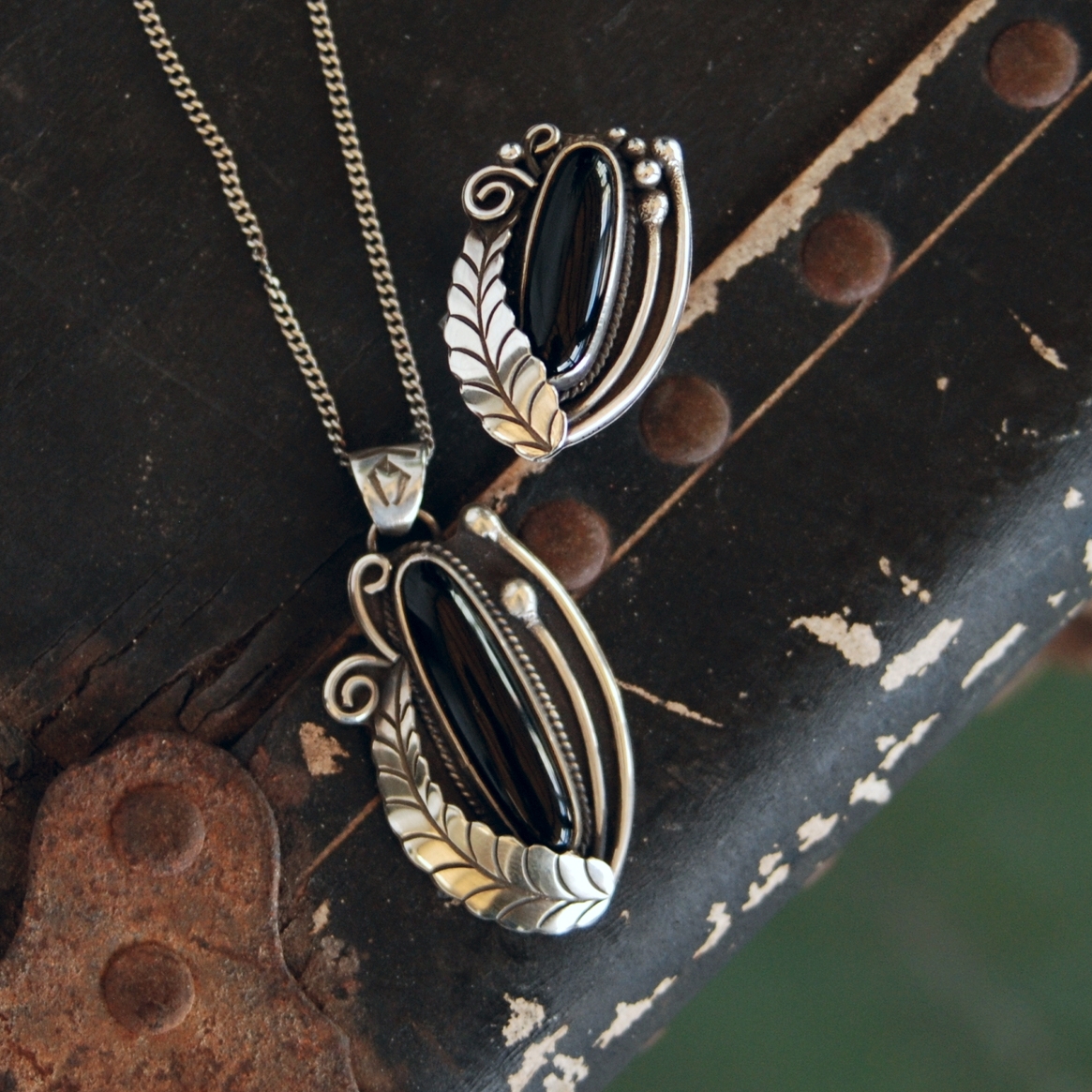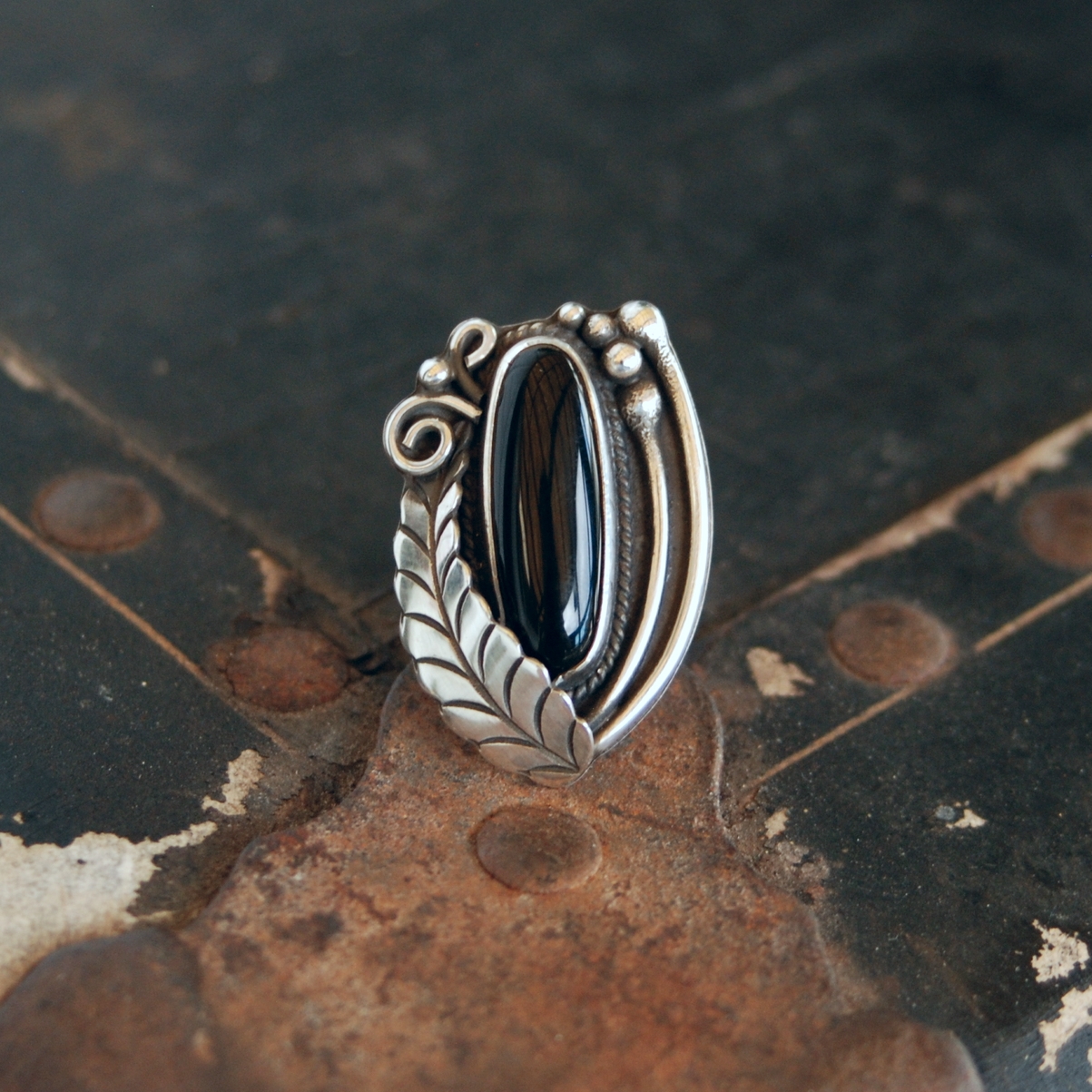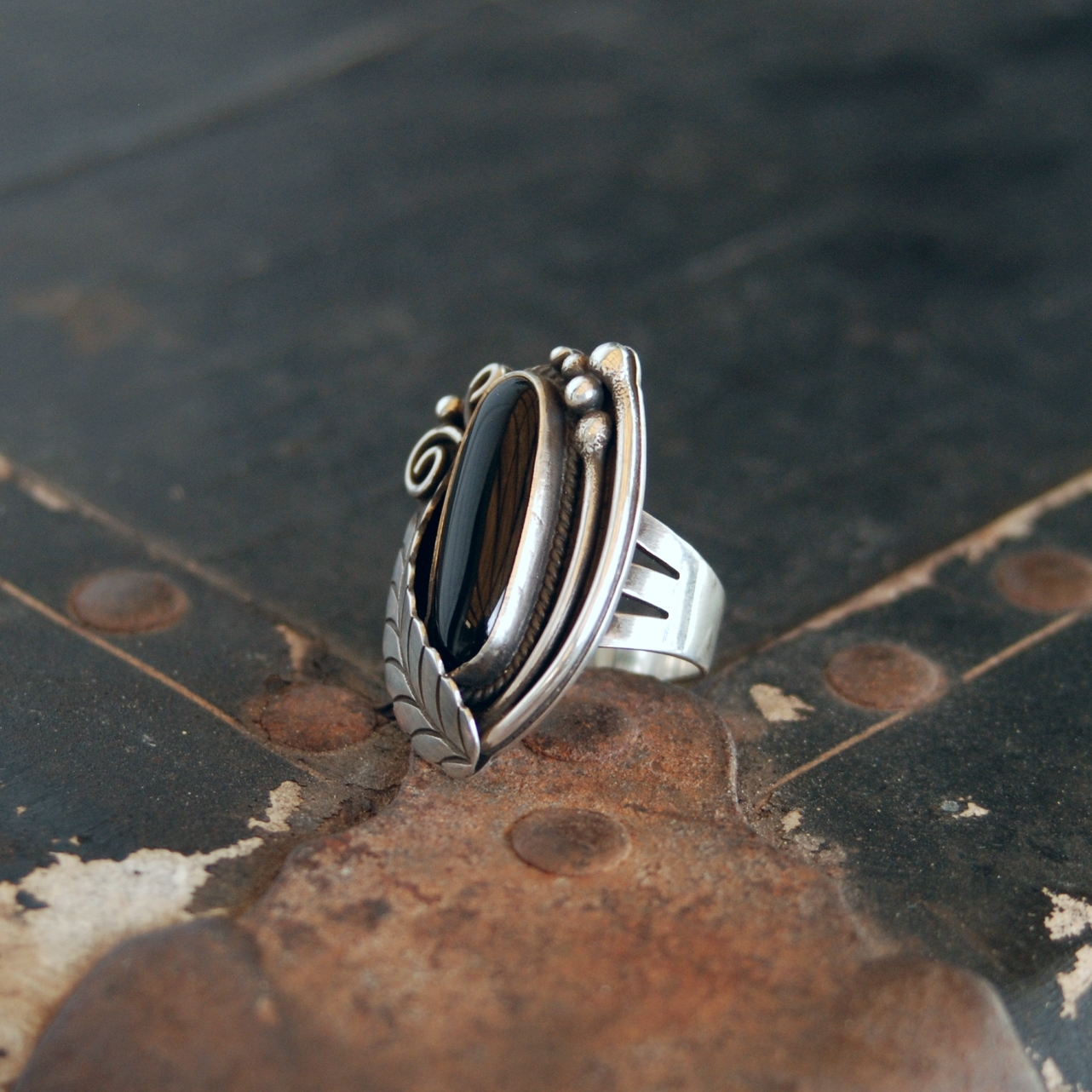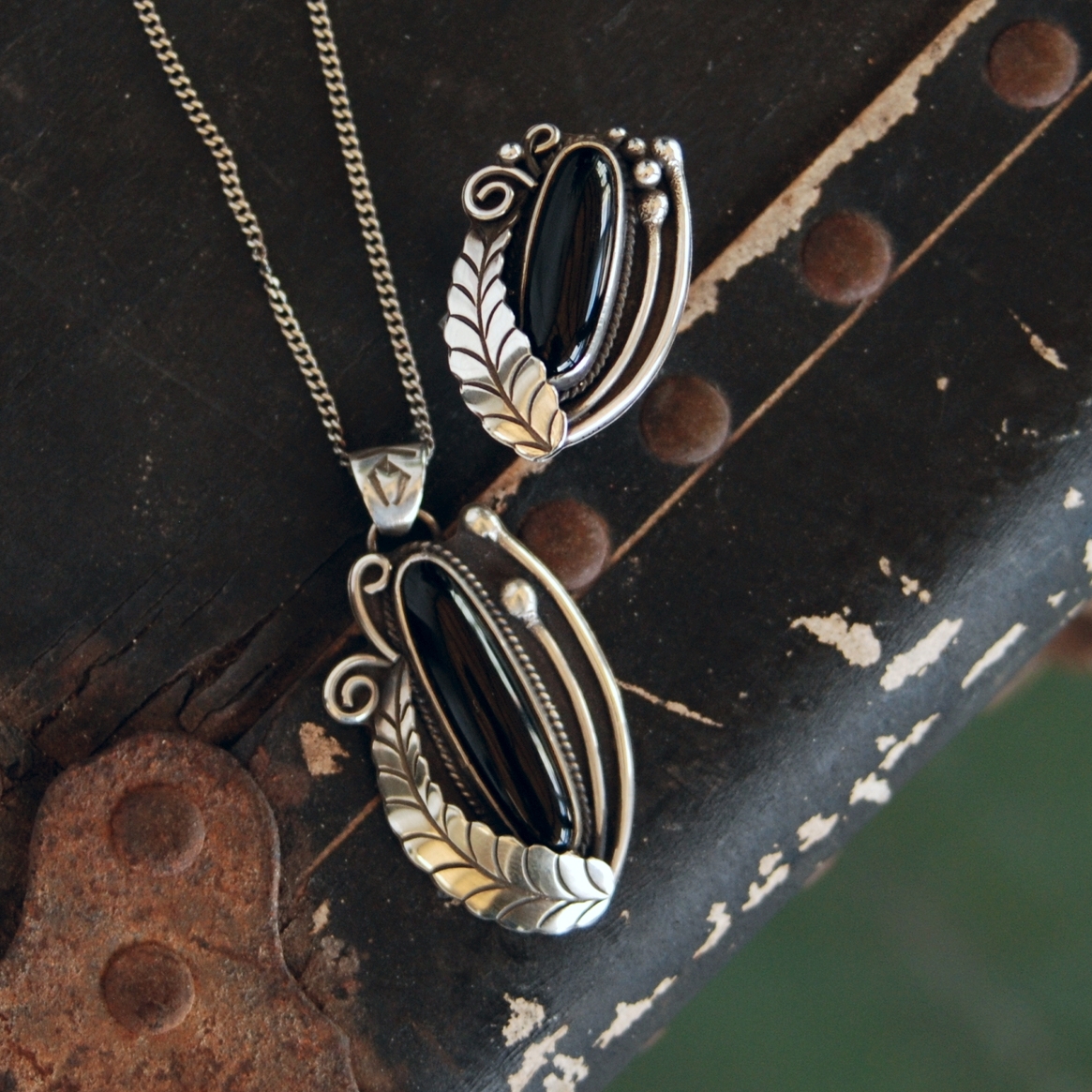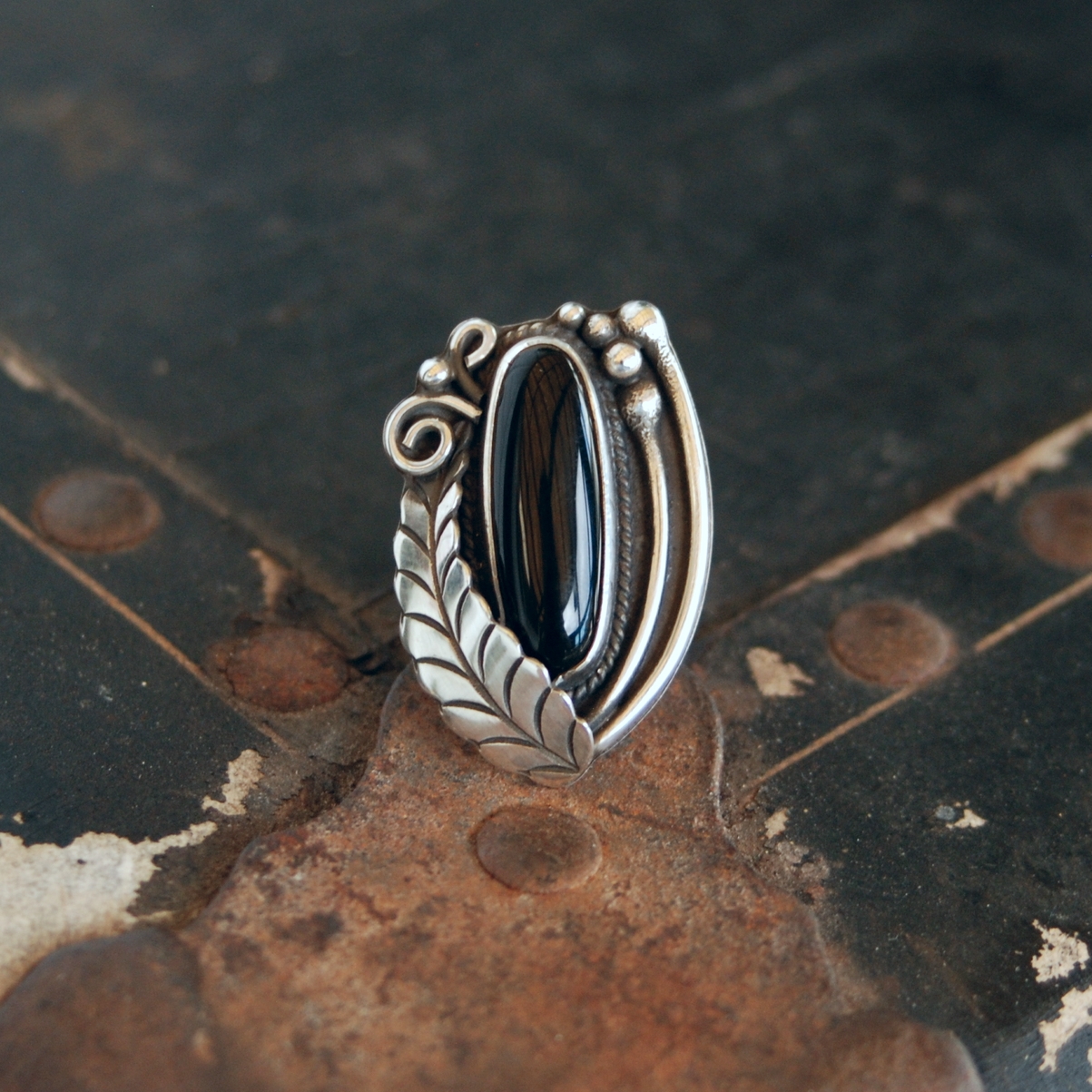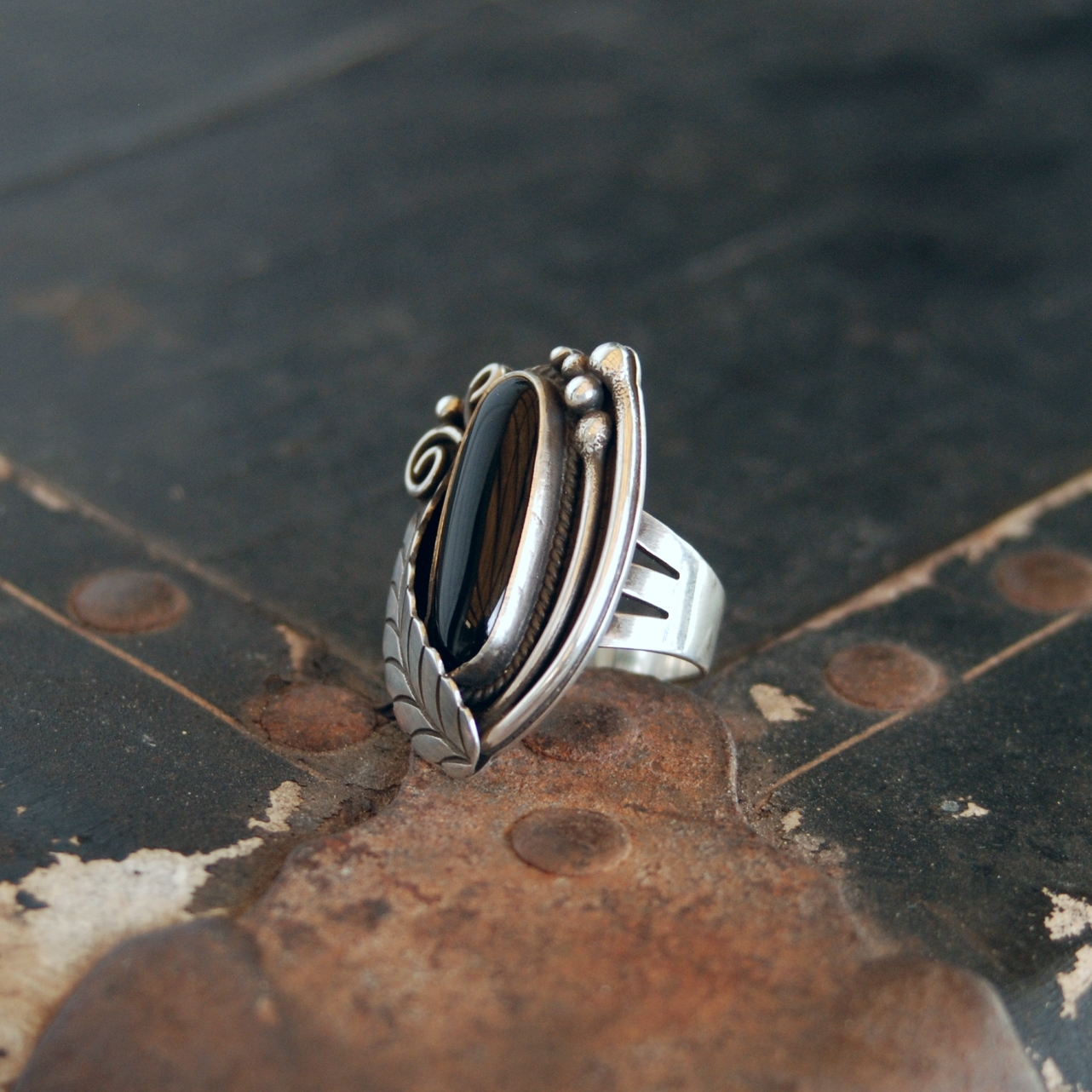 sold out
Black Onyx Necklace & Ring Set {sz. 7}
Matching Black Onyx ring and necklace set. Ring and necklace are embellished with handmade leaves. Pendant is strung on a long 30" chain with a infinity link joining both ends. Statement ring with a three prong shank.
Ring size US 7
Finished with a black patina and polished to a shine. Stamped with my makers mark "MG" and .925 sterling silver.
Please allow 3 days before shipping for processing.