Damele Stacking Cuff {S/M}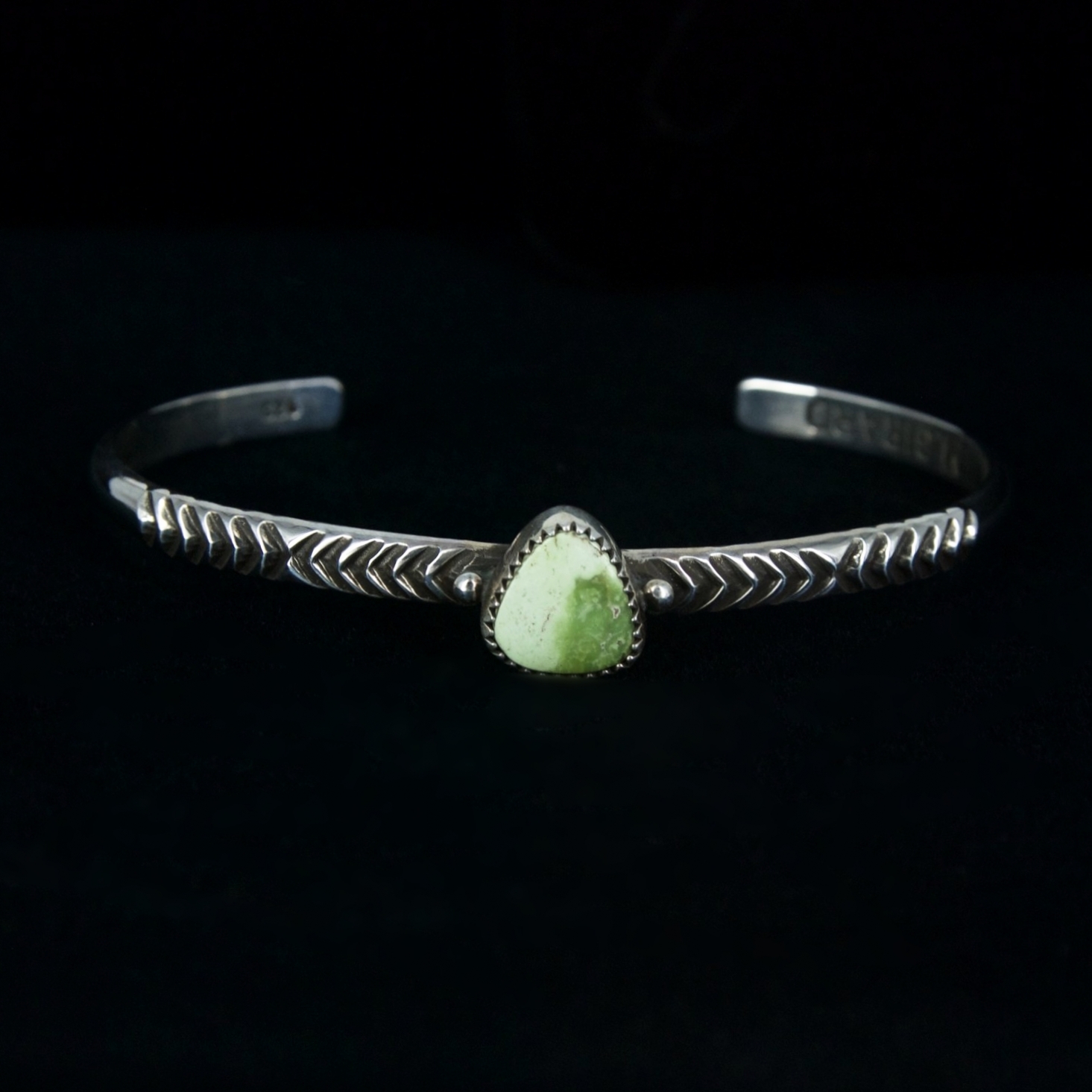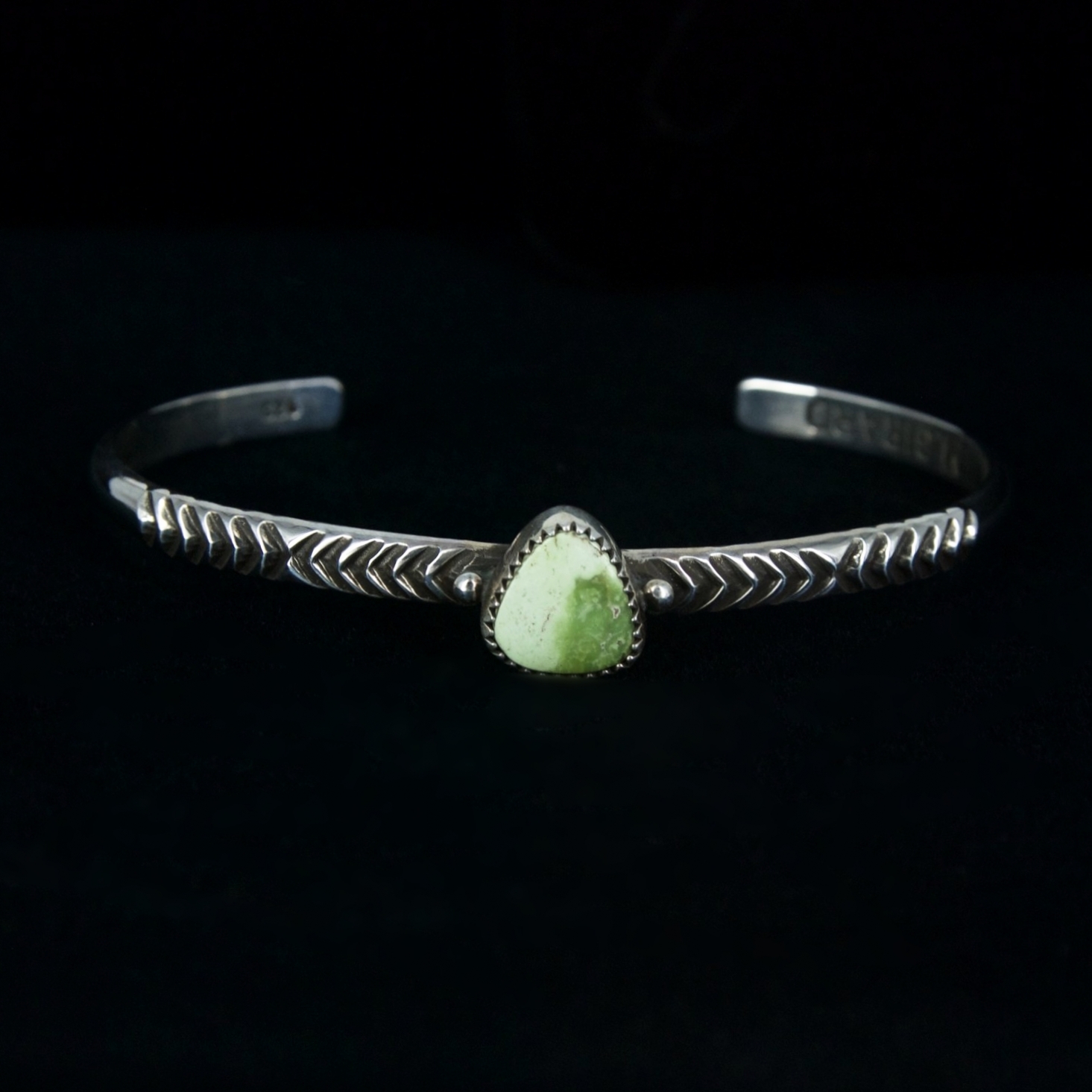 sold out
Damele Stacking Cuff {S/M}
Sterling silver stacking cuff featuring a striking green triangle Damele turquoise. Chevron stamp work detail. Turquoise is flanked with beaded accents.
Size Small/Medium slightly adjustable. Cuff measures 5 1/2" in length with a 1" gap.
Finished with a black patina and brought to a shine. Stamped with my makers mark "M.Girard" and ".925" sterling silver.
Please allow 3 days to process before shipping. If you have purchased more than once from this collection you'll be refunded for the additional shipping charges once your orders have shipped.
The Timeless Collection features all natural Damele Turquoise from the desert of Nevada. This series celebrates the timeless beauty of turquoise and the merit of the precious metal; sterling silver.